Yearly Schedule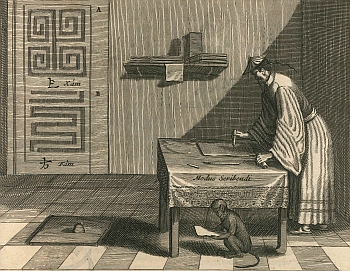 The Peter-Hans Kolvenbach Library is open to the public Monday to Friday from 9.00 AM to 12.45 PM and from 2.00 PM to 4.45 PM. Any change in the daily schedule will be immediately communicated to readers.
The library will be closed on the following days in 2018/2019:
Monday 17 September 2018: re-opening of the Library
Thurs. 1 and Fri. 2 November 2018 (All Saints and Commemoration of Dead)
From Friday 21 December to Friday 4 January 2019 (Christmas and Epiphany)
Wed. 27 March 2019 library will close in the morning
From Thursday 18 April to Monday 22 April 2019 (Easter)
Thursday 25 April 2019 (national holiday)
Wed. 1 May 2019 (national holiday)
From Monday 29 July to Friday 13 September 2019 (summer closure)
Friday 1 November 2019 (All Saints)
Please note that from 9 December 2019 to 3 June 2020, due to work on some of the deposits, a part of the Fund of the Historical Library may not be available on the day when it'll be requested. It's advisable to send a reservation by email: biblioteca@sjcuria.org, for the volumes with an initial "H" in the call number.
From Friday 20 December to Monday 6 January 2020 (Christmas and Epiphany)
From Thursday 9 April to Monday 13 April 2020 (Easter)
Fri. 1 May 2020 (national holiday)
From Friday 31 July to Friday 11 September 2020 (summer closure).