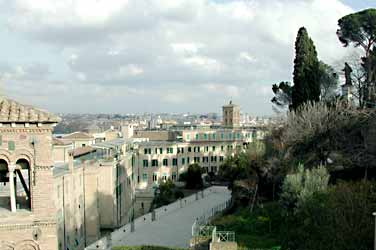 About sjweb.info and the Jesuits
SJweb is published by the Curia Generalis of the Society of Jesus, a religious order of the Catholic Church. Members of the Society of Jesus are popularly known as Jesuits and run schools at all levels throughout the world. They also serve as missionaries, give retreats, provide spiritual direction, write books about an astounding range of topics, research social issues and work for faith, peace and justice.
The Curia Generalis of the Jesuits serves as the central point for coordinating the far-flung enterprises of Jesuits:
Curia Generalis Societatis Iesu
Borgo S. Spirito 4
00193 Roma
Italia
Tel: 39-06-689-771
Fax: 39-06-686-8214
---
For more information, contact the webmaster at the Curia Generalis by clicking on the link below.