Current News
Arrupe Place wins 2015 Community Wellbeing Award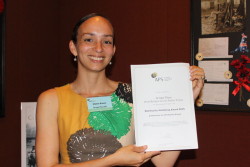 Following the nomination of the Parramatta City Council, Arrupe Place was presented the 2015 Community Wellbeing Award by the Australian Psychological Society (APS). Run by the Jesuit Social Servi... >>> More
Fr. Ellacuría's Archive is included in the Documentary Heritage list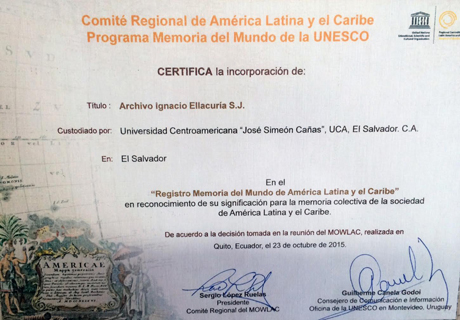 The Museo de la Palabra y la Imagen (MUPI) (Museum of the Word and the Image) reported that UNESCO has included the archive of the Jesuit Father Ignacio Ellacuría as part of the docum... >>> More
SJES - Networking for Justice
From November 17th-20th, fifty-five Jesuits and collaborators gathered in Loyola, Spain for a meeting organized by the Social Justice and Ecology Secretariat. The meeting b... >>> More
Society of Jesus
The Society of Jesus, is a worldwide Roman Catholic religious order founded by Saint Ignatius of Loyola. He originally called his group "The Company of Jesus" to indicate its true leader, the title was Latinized into "Societas Jesu" in the Bull of Pope Paul III on 27 Sept., 1540. The motto of the Society of Jesus is Ad Majorem Dei Gloriam (For the Greater Glory of God). Click : Mission Statement.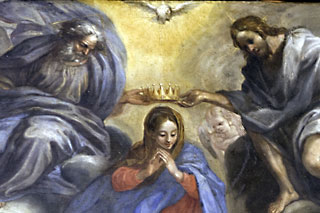 Brasil: painting in sacristy of former Jesuit church, Salvador
Feasts and Memorials
Blessed Bernard Francis de Hoyos (29/11)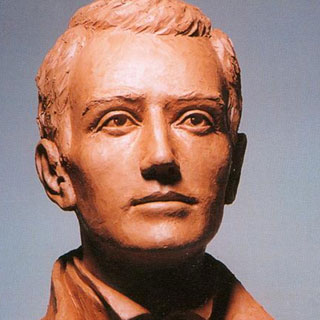 Rev. Fr. General
Fr. Adolfo Nicolás, S.J.
Born on April 29, 1936 in Villamuriel de Cerrato (Palencia province), Spain. January 19, 2008 he was elected Superior General of the Society of Jesus... More
Videos of Fr. General
Vietnam