The Social Justice and Ecology Secretariat of the Jesuit Curia in Rome
Welcome

To build bridges between the rich and the poor, and establish advocacy links... (GC 35, # 3.28)

South Asian Conference Social Coordinators 2012

Let us be protectors of creation, protectors of God's plan inscribed in nature (Pope Francis, 2013)

'Friends of the Lord' means 'Friends with the poor'(GC 34, # 2.9)

Move beyond doubts and indifference to take responsibility for our home, the Earth (GC 35, # 3.31)

To respond today to pressing needs of our complex and fragile world, many hands are surely needed (GC 35, # 6.30)

To discover new horizons and to reach new social, cultural and religious frontiers... (GC 35, # 1.6)

Asia Pacific Conference Social Apostolate gathering 2013

Love of God which does not issue in justice for others is a farce (Pedro Arrupe SJ, 1973)
Narratives
Non-traditional exports
José Fco Yuraszeck Krebs SJ (CHL)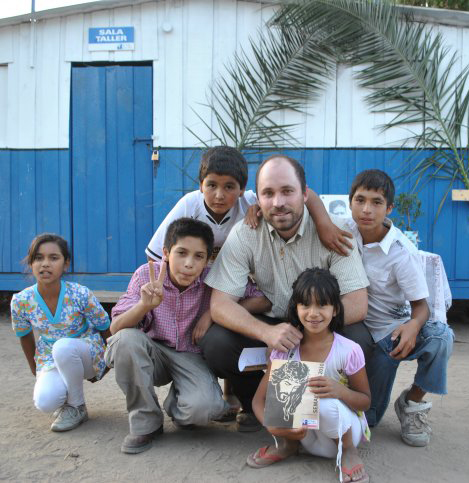 These days it's quite likely that many of our clothes are made in various parts of the world, far from where we live. Have a look at the label of the shirt you are wearing: it surely reads Made in China, or Vietnam, or Bangladesh, even if you bought it in a shop which has been in your country for years and in times gone by made clothes in its own workshop. The same can be said for almost everything we use on a daily basis. I am from Chile, and in recent times I have been overjoyed to discover in a number of places the existence of a non-traditional export: the figure of Father Hurtado, Saint Alberto Hurtado.
On the 18th of August I was fortunate to celebrate his memory at another an...


>>>
More Narratives
News
Global - GIAN Campaign launch: "Rigth to Education, Right to Hope"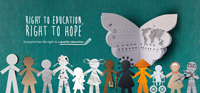 The GIAN Network for the right to education, launched on June 9th the campaign "Right to education, right to hope" in order to to highlight the importance of education as a Human Right, dee... >>>
Latin America - Study on borders in Ibero-America
This study analyses the situation of migrants and refugees in 10,000 kilometres of borders in Latin America and Spain and offers proposals to protect them. The study can be consulted at the... >>>
Vatican - First anniversary of Laudato Si'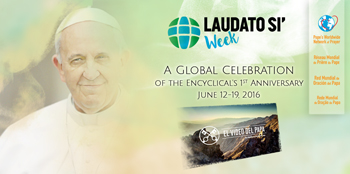 Between June 12-19 the Pope's Worldwide Prayer Network is partner of Laudato Si' Week celebrating the first anniversary of the Encyclical. Click >>>
More News