The Social Justice and Ecology Secretariat of the Jesuit Curia in Rome
Welcome

To build bridges between the rich and the poor, and establish advocacy links... (GC 35, # 3.28)

South Asian Conference Social Coordinators 2012

Let us be protectors of creation, protectors of God's plan inscribed in nature (Pope Francis, 2013)

'Friends of the Lord' means 'Friends with the poor'(GC 34, # 2.9)

Move beyond doubts and indifference to take responsibility for our home, the Earth (GC 35, # 3.31)

To respond today to pressing needs of our complex and fragile world, many hands are surely needed (GC 35, # 6.30)

To discover new horizons and to reach new social, cultural and religious frontiers... (GC 35, # 1.6)

Asia Pacific Conference Social Apostolate gathering 2013

Love of God which does not issue in justice for others is a farce (Pedro Arrupe SJ, 1973)
Narratives
Walking with prisoners... walking with the Lord. Two sample stories
Susai Raj, sj (PAT)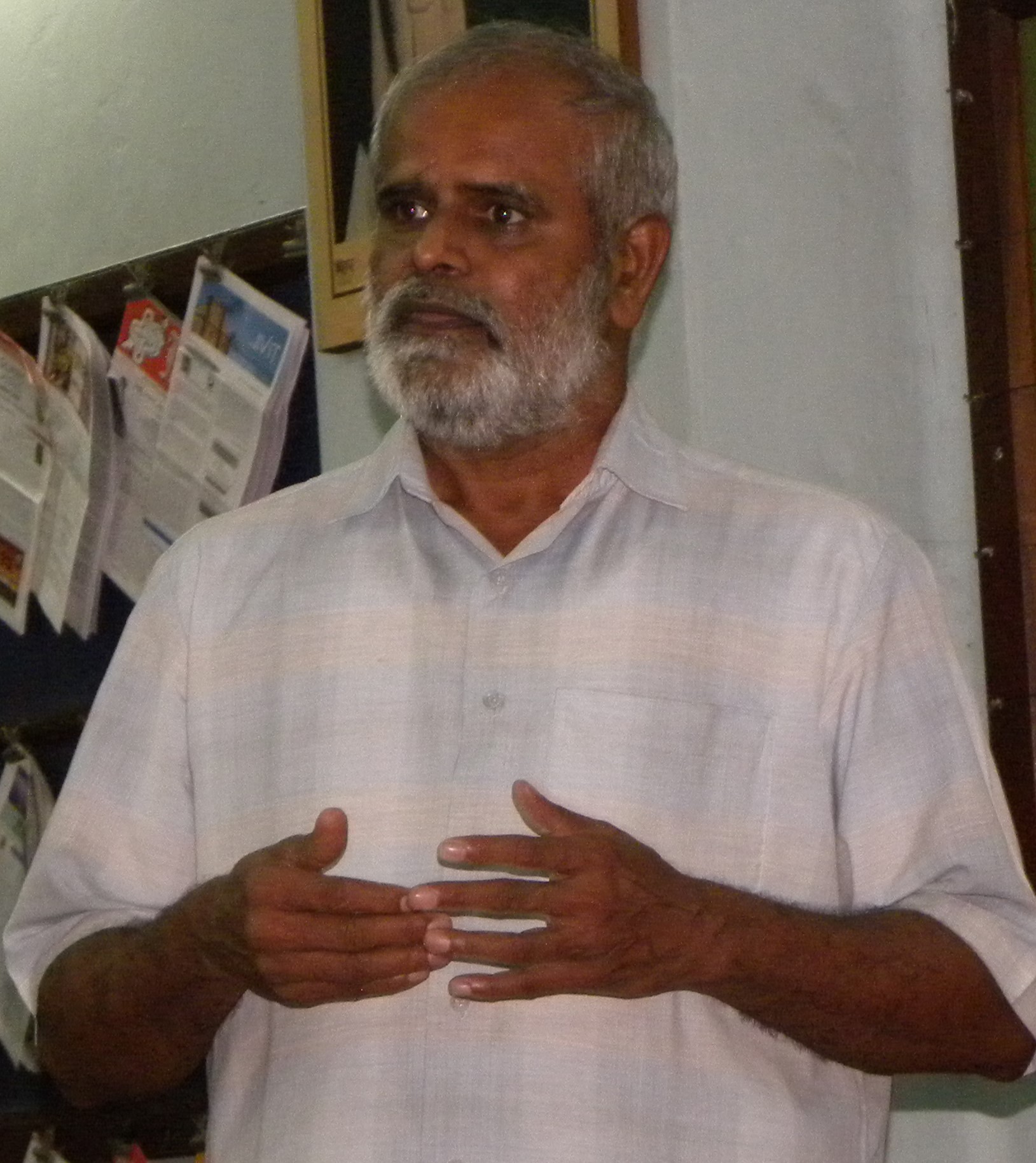 [Names of persons have been changed to respect their privacy; all other details are from court and prison records]
Sample story 1 - Shantha Ram
Shantha Ram is accused of rape and murder of Kanchan Kumari, a 8 year old girl, his neighbor in the jhopari-patti (cluster of huts) along the railway track near the Bihar State Secretariat, Patna. The incident took place on 16.12.2007. Ram went absconding, but was arrested on 07.08.2011 and is in Patna central jail since then.
Like many others, initially Ram said that he was falsely implicated in the case; but, when I showed him the copy of case records, including Seizure List of items recovered from his jhopari

>>>
More Narratives
News
Rome - Promotio Iustitiae 124: Agents of Reconciliation in a broken world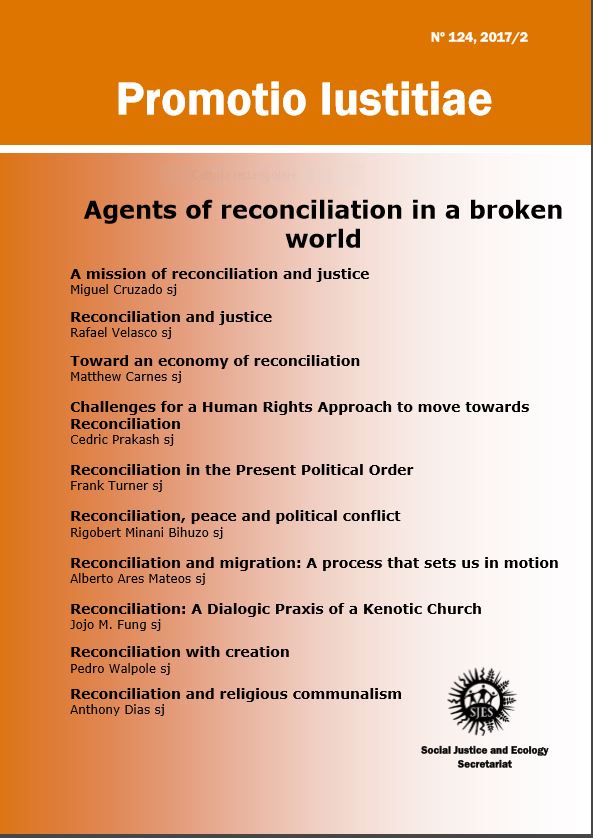 The latest edition of Promotio Iustitiae visits some of the fault lines in our world, and sheds light on what it means to work there from a perspective of reconciliation: fundamen... >>>
Asia Pacific - Reconciliation and Justice in Natural Resource Management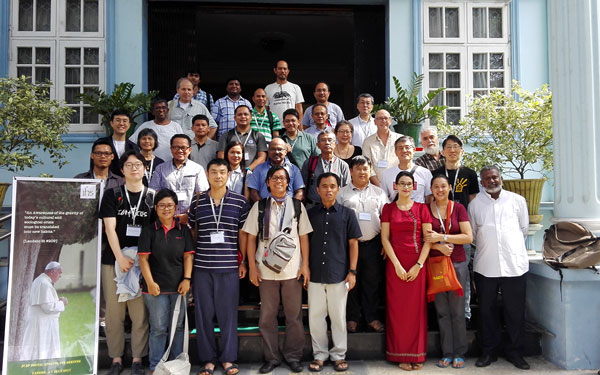 The annual Social Apostolate gathering of Jesuit Conference of Asia Pacific (JCAP) held in Yangon, Myanmar from 4-7, July 2017 reflected on the theme of 'Reconciliation and Justice in Natur... >>>
USA - New Campaign to create Culture of Hospitality for Migrants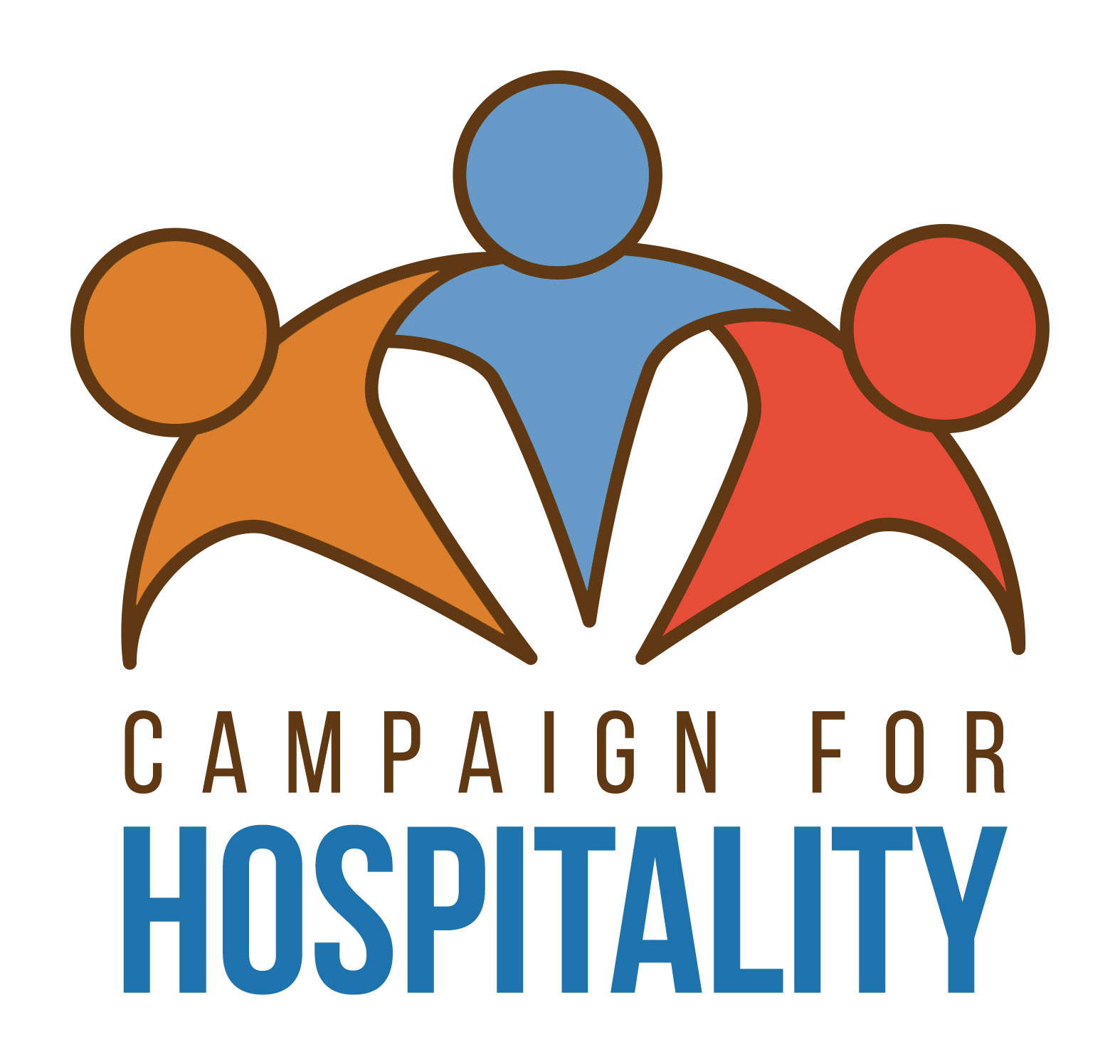 The pope's call for solidarity with migrants has been a hallmark of his papacy, and on July 7, the Jesuits of the U.S. and Canada are heeding that call by launching a new campaign that aim... >>>
More News