FATHER GENERAL
Father General Arturo Sosa visited Peru from 18-29 March to attend the meeting of the Latin American Jesuit Conference (CPAL). He also visited several Jesuit works and communities in the Province of Peru. At the University of Antonio Ruiz de Montoya, Father General gave a speech in which he reminded the Society of the importance of grounding the intellectual apostolate in the lived experience of the people that we serve and work with. Read more... 
APPOINTMENTS
The Congregation for the Clergy has appointed:
- Fr. Gilberto Freire (ECU) as Rector of Collegio Pio Latinoamericano in Rome. Father Freire was born in 1951, entered the Society in 1974 and was ordained in 1985. He was provincial of Ecuador Province until January 2017. Father Freire will begin his work in Rome in August 2017. 
FROM THE PROVINCES
EUROPE: Conflict minerals exhibition and roundtable
In response to the European Union's adoption of legislation on responsible mineral sourcing in March 2017, the Jesuit European Social Centre, along with Africa Europe Faith & Justice Network, and the Justice and Peace Commission organised a round table and photo exhibition, hosted at the Chapel of the Resurrection in Brussels. The events explored issues relating to conflict minerals; respect for human rights and European consumer behaviour. Read more...
SPAIN: First anniversary of "Hospitalidad"
In January 2016, the Jesuit social apostolate organisations in Spain launched the 'Hospitality' campaign covering four areas of action: welcoming, international cooperation, social awareness and advocacy. It aims at protecting the rights and covering the needs of migrants and refugees, where the official system's services prove insufficient. Different Jesuit social centres in the Basque Country, Catalonia, Andalusia and Madrid have redesigned, reinforced and expanded their reception facilities, offering new places and activities. Moreover, they have contributed to the dialogue with public institutions and collaborated closely with specialized refugee institutions and citizen solidarity platforms. Read more...
JESUITICA
Jesuit catalogs 1774-1914 online
For the years 1774 to 1914, the Jesuit annual province catalogs are now available online. They are accessible on the webpage of the Jesuit archives in Rome (Archivum Romanum Societatis Iesu - ARSI):
http://www.sjweb.info/arsi/Catalog.cfm
Jesuit activity outside Europe grew in the decades after the 1814 universal re-establishment of the Society.
Some Catalog entries for missions in Africa-Madagascar, and in India may be accessed below. Missions are indicated in the Catalogs of the various provinces, towards the end of the yearly catalog.
For Madagascar, see for example Tolosa, 1855:
http://www.sjweb.info/arsi/documents/TOLOSANAE_1855-lowquality.pdf
For the Zambesi mission, 1881-1885, see
http://www.sjweb.info/arsi/documents/ZAMBESIANAE_1881-lowquality.pdf
For central Africa, see for example Belgica 1905, Missio Kwango:
http://www.sjweb.info/arsi/documents/BELGICAE_1905-lowquality.pdf
For Madurai, see for example Lugdunensis 1842:
http://www.sjweb.info/arsi/documents/Lugd_1842-lowquality.pdf
For Bombay, see for example Germania 1870:
http://www.sjweb.info/arsi/documents/GERMANIAE_1870-lowquality.pdf
For Calcutta, see for example Belgica 1870:
http://www.sjweb.info/arsi/documents/BELGICAE_1870-lowquality.pdf
---
Servizio Digitale d'Informazione SJ - Ufficio Stampa e Informazione
P. Patrick Mulemi SJ
Borgo S. Spirito 4 | 00193 Roma Italia
Tel: +39-06-6986-8289 | infosj-dir@sjcuria.org
---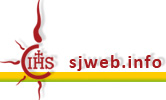 Visit the website of the Jesuit Curia in Rome: www.sjweb.info
If you do not wish to receive more news from the Jesuit Curia, send an email with the subject "Unsubscribe"
Jesuit Press and Information Office
Borgo S. Spirito 4 | 00193 Roma Italy
Tel: +39-06-6986-8289 | infosj-dir@sjcuria.org
Copyright © 2012 - Society of Jesus