FATHER GENERAL
Father General Arturo Sosa, on February 28 concluded his maiden visit to India. During his 11-day stay in India, the Father General addressed heads of 19 Jesuit provinces and two regions in South Asia. The meeting was held at Jabalpur, Madhya Pradesh. Fr Sosa commended his South Asian confreres for their "honest search for better ways" to make the Jesuit mission more effective in the region. "I am aware of the many difficulties all of you are facing and the variety of contexts in which you are working," he added. He reminded the provincials that they are responsible not just for their provinces but also for the universal mission of the order. "We are first of all called to move from a province vision to a universal vision. A universal vision means a tension between the local and the global. The universal vision is impossible without local roots," he explained. Read more... 
FROM ROME
La Civiltà Cattolica
Pope Francis recently urged Jesuits to "Stay in the open sea. Do not be just intellectuals but also workers." Speaking to Jesuit writers of "La Civiltà Cattolica", the Pope went on to say "In my encounter with you three years ago, I presented your mission to you in three words: dialogue, discernment, frontier. I reaffirm them today. In the greeting note that I sent to you on your 4000th publication, I used the image of the bridge. I like to think of "La Civiltà Cattolica" as a review that is at the same time a "bridge" and a "frontier." Meanwhile, "La Civiltà Cattolica" has just published its 4000th issue. The magazine has recently launched editions in four other languages. The Director, Fr. Antonio Spadaro, noted that the publication remains, "Abreast with change, clearly Catholic in orientation but not tribal." Read more...
FROM THE PROVINCES
COLOMBIA: JRS speaks out for children in war
The Jesuit Refugee Service, in its mission to "Accompany, serve and advocate for" the victims of forced displacement in Colombia and for refuge-seekers in Venezuela, Ecuador and Mexico; calls for a greater awareness of the alarming situation of children and young people in border areas. JRS is also seeking guarantees from governments that children will be duly protected from any involvement, recruitment and violence in these areas. "We consider it relevant to pay particular attention to the border between Colombia, Ecuador and Venezuela, where there continues to be critical numbers of children and young people forcibly migrating to these areas with their families, in search of protection, inclusion and access to human rights, which puts them at risk of being recruited, or involved in the conflict. These areas lack adequate services and infrastructure and suffer from the persistent warfare in Colombia, which has spread to the neighbouring countries and particularly affects children and young people." Read more...
NOTICE
CHANGE OF ADDRESS
The Gregorian University Foundation Moves to Washington DC
The Gregorian University Foundation has moved from America House at 106 West 56th Street in New York City to Wolfington Hall Jesuit Community on the campus of Georgetown University.
Directly responsible to the Superior General, the Foundation serves the Pontifical Jesuit Higher Education Consortium in Rome by providing funding that complements and supports the Papal-entrusted missions of the Consortium's schools. The Foundation generates funds that address ongoing concerns: student scholarships, academic chairs and professorships, libraries and capital improvements to the Gregorian, the Biblicum and the Oriental Institute and assists in financing changing pedagogy, technology upgrades as well as renovations.
Gregorian University Foundation
PO Box 571200
Washington DC 20057-1200
USA
Street Address
3700 O Street NW, Wolfington Hall
Washington, DC 20057-0002
USA
---
Servizio Digitale d'Informazione SJ - Ufficio Stampa e Informazione
P. Patrick Mulemi SJ
Borgo S. Spirito 4 | 00193 Roma Italia
Tel: +39-06-6986-8289 | infosj-dir@sjcuria.org
---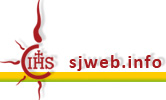 Visit the website of the Jesuit Curia in Rome: www.sjweb.info
If you do not wish to receive more news from the Jesuit Curia, send an email with the subject "Unsubscribe"
Jesuit Press and Information Office
Borgo S. Spirito 4 | 00193 Roma Italy
Tel: +39-06-6986-8289 | infosj-dir@sjcuria.org
Copyright © 2012 - Society of Jesus