Conversations with Father General
In this month's conversation with Father General, Father Patrick Mulemi speaks to Father General Adolfo Nicolás and Father Patxi Álvarez de los Mozos, Secretary for Social Justice and Ecology, about Jesuit apostolic engagement in issues involving ecology and the environment.
Ecology
Conversation with Father General
What was your personal reaction to Laudato Si'?
R. I was very glad that Pope Francis wrote it. I have lived more than 30 years in Japan and have seen how much nature and creation mean for the Japanese. That Christianity can say something meaningful about both nature and creation fills me with joy. Particularly, it is very significant to highlight the link between nature and its problems and the poor, who are the first to suffer the consequences of our neglect of nature: this is our experience throughout the whole world. Buddhism has a very deep respect of life in all its forms. It is based on the Buddhist conviction that everything is touched by the divine (as traditional Shintoism would say), or by the Buddha nature, (as Buddhists would say).
There was a Buddhist monk in the Philippines with us in the Pastoral Institute. He was studying for a Doctorate in Christianity, because this was what he was teaching in a Buddhist university in Sri Lanka. He was in the Philippines for five whole years, and nobody ever would see him killing even a mosquito, which abounded there. They would see him gently moving the mosquitos away from his arms or face, but never killing them, as we usually do. This requires a great respect for life and a great consistency with one's beliefs. I wonder how we would witness in similar situations. Laudato Si' offers us an invitation that I hope we will embrace.
How can the Society help the Holy Father in his desire to focus our attention on creation?
R. First of all, we can help by communicating the message in every place where we work. This includes universities, where we can continue the research which influences society in a variety of ways, our schools, parishes and all the other centres and associated works in which we are involved. We can also help by monitoring the relationships with nature that politicians might be fostering, and by being part of a global drive which respects nature and allows our descendants enjoy it. This is an issue from which nobody is excused, and for which we are all responsible. Each Jesuit is deeply challenged to discover how best to help the world, knowing that whatever we do for nature will serve humanity well, particularly the poor.
Have you seen specific Jesuit initiatives around ecology?
R. I know this is a concern of our Secretary for Justice and Ecology. I know that new networks are developing which bring groups to work together in Africa, Latin America, India, and other parts of the world. I suggest that you follow up this question with an interview with Father Patxi Álvarez, our Secretary for Social Justice and Ecology.
Conversation with Father Patxi Álvarez, SJ
When and how did issues of ecology come to be associated with the Social Apostolate of the Society?
R. Generally speaking, Jesuits began to be involved in ecological issues when they experienced how environmental degradation was affecting the rural and poor communities with which they were involved. Right from the start, there has been a link between defending the poor and protecting the environment. In recent years, we have tried to enhance the connection between the following three mission concerns: care for creation, service of the poor, and development of life styles which respect the environment. After the last General Congregation, Father General decided that the Secretariat for Social Justice would also embrace our ecological concerns. That is why it is now called the Secretariat for Social Justice and Ecology.
Father General says there are new networks developing across the Jesuit world, which are uniting Jesuits and collaborators around the world in a common apostolic response, could you mention some of these networks, and how they are working?
R. There are many networks. I will only mention some of them in the field of ecology. Ecojesuit is a website that centers on the works of the Jesuits internationally in this area. Today, it is a reliable reference point for anybody who wants to know what the Society is doing. Ecojesuit is supported by an ecological network which currently focuses on water: "Water for All" is one of their activities at the present time. Another recent initiative, Healing Earth, is an online textbook for students. This offers scientific information, ethical and spiritual reflections, and proposals for action. Some 90 people have contributed to this textbook. There is also an international network, Justice in Mining: this Jesuit initiative defends poor communities which are affected by mining activities in a number of countries.
What are some specific Jesuit initiatives around ecology and the environment in the world today?
R. Schools and universities are trying to include this concern in their curricula and on their campuses. Building green campuses is one of the initiatives that is gaining ground in the education sector. Students are becoming more sensitive to ecological concerns, and this is very important, because they are the future leaders. Taru Mitra, friends of trees, is a youth movement in India promoted by Jesuits: this movement highlights the importance of trees and forests. The involvement, conviction and creativity of the youth in this movement are amazing. The Pan-Amazonian project is a joint venture of Latin American Jesuits working with indigenous communities in the Amazonia: this project spans seven countries. They defend the rights of these communities and protect their environment. In Asia Pacific, the Society is promoting Flights for Forests, where people involved in air travel devote a fixed amount of money for planting trees. Cambodia is one of the places where such reforestation is taking place. These are only a few examples of ecological initiatives, and there are many more.
For more on the Secretariat for Social Justice and Ecology, visit:
http://www.sjweb.info/sjs/index.cfm
---
Servizio Digitale d'Informazione SJ - Ufficio Stampa e Informazione
P. Patrick Mulemi SJ
Borgo S. Spirito 4 | 00193 Roma Italia
Tel: +39-06-6986-8289 | infosj-dir@sjcuria.org
---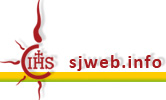 Visit the website of the Jesuit Curia in Rome: www.sjweb.info
If you do not wish to receive more news from the Jesuit Curia, send an email with the subject "Unsubscribe"
Jesuit Press and Information Office
Borgo S. Spirito 4 | 00193 Roma Italy
Tel: +39-06-6986-8289 | infosj-dir@sjcuria.org
Copyright © 2012 - Society of Jesus