From the Curia
THE SOCIETY OF JESUS IN NUMBERS
The new statistics of the Society of Jesus as of January 1st, 2013 have been published.
We give here a summary of the most important data.
The Statistics of the Society are based on the statistics of the Provinces and the Independent Regions. The members of the 10 Dependent regions are included with the Province upon which they depend. The 403 Jesuits who are residing in the Roman Houses (also the Curia) are included with their respective Province/Region. We have 83 provinces, 6 Independent Regions and 10 Dependent Regions.
As of 1 January 2013, the total number of Jesuits was 17,287: 12,298 priests, 1,400 brothers, 2,878 scholastics, and 711 novices – a net loss of 337 members from 1 January 2012. Cf. Gr. 1
Table 1 (Comparison Among Assistancies) presents the number of members in each category for each Assistancy. The 2012 and 2013 statistics are presented, noting the difference between the two years. The column Novitii presents the sums of Scholastic Novices, Brother Novices, and Indifferent Novices. The Novice Priests, are counted under the Sacerdotes column.
TAB 1. COMPARISON AMONG ASSISTANCIES
GR. 1: COMPARISON FOR THE UNIVERSAL SOCIETY
Table 2 (Demography of the Society) presents an historical overview of the numbers of the Society from 1974 to 2013. Novice Priests are not included in the NN columns. The Scholastics and Indifferent Novices are included in the SS column. Novice Brothers are included in the FF column. The PP column includes all Priests (Novices, Approved Scolastics, Final Vows). Cf. Gr. 2, 3, 4, 5.
DEMOGRAPHY OF THE SOCIETY (Data on January 1st)
GR. 2: DEMOGRAPHY OF THE SOCIETY
GR. 3-4: ANNUAL DIFFERENCE - NOVICES: HISTORICAL REFERENCE
ABBREVIATIONS
---
Servizio Digitale d'Informazione SJ - Ufficio Stampa e Informazione
P. Patrick Mulemi SJ
Borgo S. Spirito 4 | 00193 Roma Italia
Tel: +39-06-6986-8289 | infosj-dir@sjcuria.org
---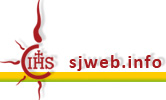 Visit the website of the Jesuit Curia in Rome: www.sjweb.info
If you do not wish to receive more news from the Jesuit Curia, send an email with the subject "Unsubscribe"
Jesuit Press and Information Office
Borgo S. Spirito 4 | 00193 Roma Italy
Tel: +39-06-6986-8289 | infosj-dir@sjcuria.org
Copyright © 2012 - Society of Jesus