Current Curia News
Society of Jesus marks 400 years in Vietnam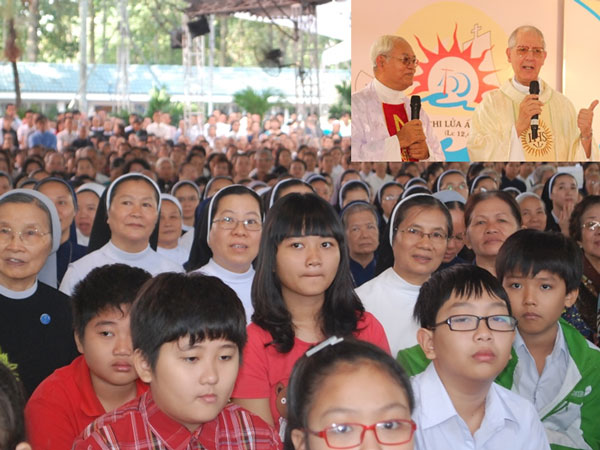 Ho Chi Minh City, Vietnam: More than three thousand people participated in the concluding Eucharist marking the arrival of the first Jesuits in Vietnam 400 years ago. Fr. General joined the group of 15 Bishops and Jesuits of Vietnam in making this g... >>> More
Fr. General Arrives in Hong Kong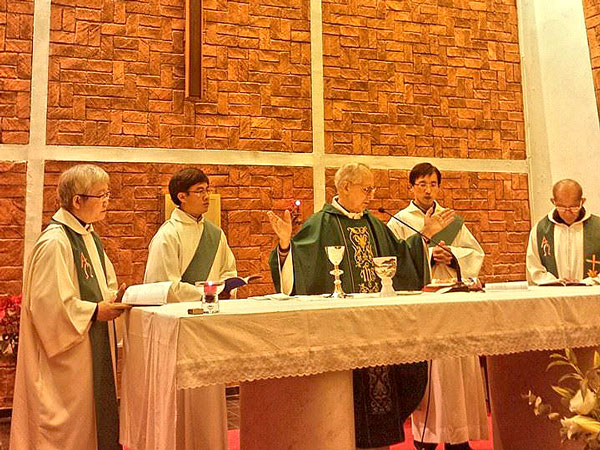 13 January 2015, the first day of the arrival of Fr. General along with two of his Assistants, Frs. Antoine Kerhuel and Daniel Huang, commenced with visiting Jesuit places and meeting the Jesuits of Hong Kong and Macau. Fr. General is on a two... >>> More
The 36th General Congregation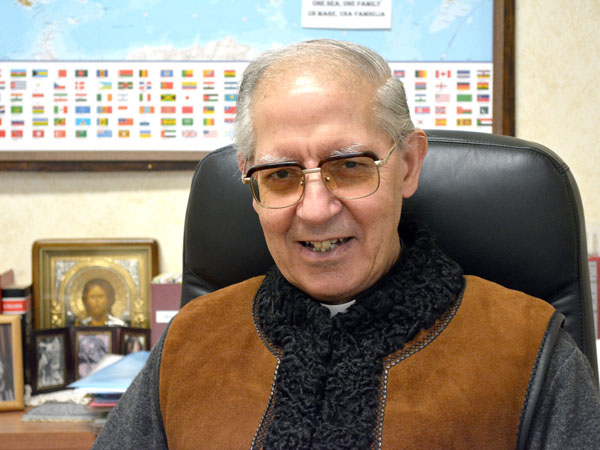 The 36th General Congregation will begin with the Eucharist, celebrated on the evening of 2 October 2016. The first plenary session will take place on 3 October 2016, the Feast of St. Francis Borgia, at the General Curia in Rome.
"Meditating o... >>> More
Society of Jesus
The Society of Jesus, is a worldwide Roman Catholic religious order founded by Saint Ignatius of Loyola. He originally called his group "The Company of Jesus" to indicate its true leader, the title was Latinized into "Societas Jesu" in the Bull of Pope Paul III on 27 Sept., 1540. The motto of the Society of Jesus is Ad Majorem Dei Gloriam (For the Greater Glory of God). Click : Mission Statement.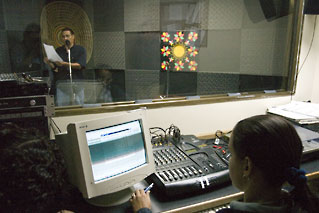 Venezuela: Radio Fe y Alegria, Maracaibo
Feasts and Memorials
Martyrs in India (04/02)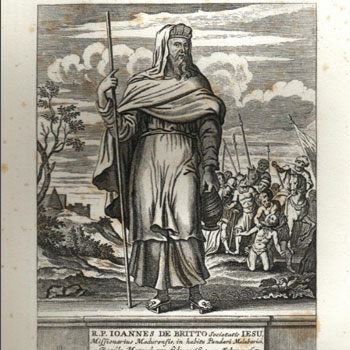 Rev. Fr. General
Fr. Adolfo Nicolás, S.J.
Born on April 29, 1936 in Villamuriel de Cerrato (Palencia province), Spain. January 19, 2008 he was elected Superior General of the Society of Jesus... More
Videos of Fr. General