Current News
The Curia Community celebrates the Jubilee of Mercy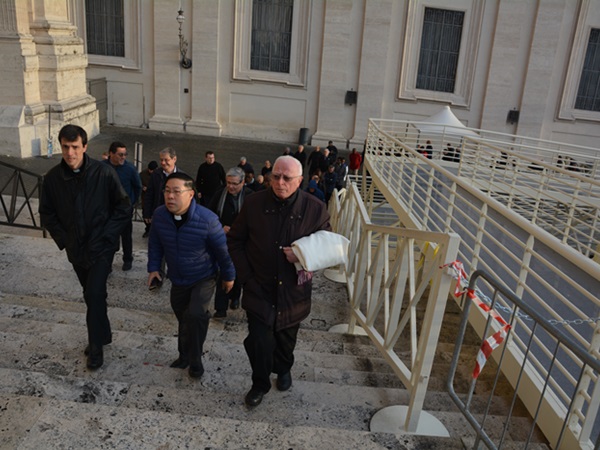 The General Curia community recently marked the Jubilee Year of Mercy with three important events. The highlight of the events was Friday, March 18 when the community made a pilgrimage through th... >>> More
Andhra: 21 February 2016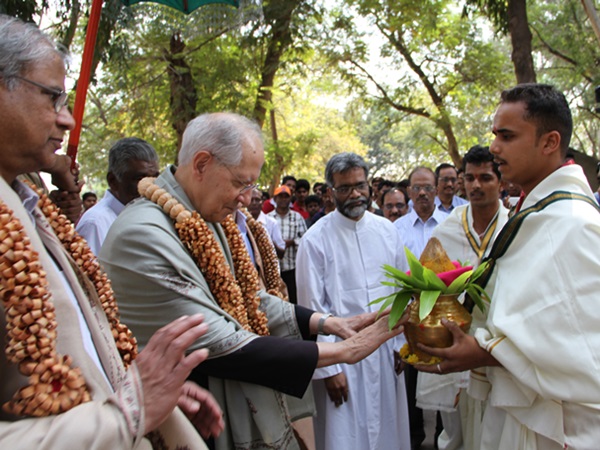 We arrived at Andhra Loyola College [and] the fun began. We had four Hindu students chant prayers and offer us a vessel with a coconut to touch. This was a traditional Telugu welcome, we were tol... >>> More
VATICAN RADIO: New structure in the mission of the Society of Jesus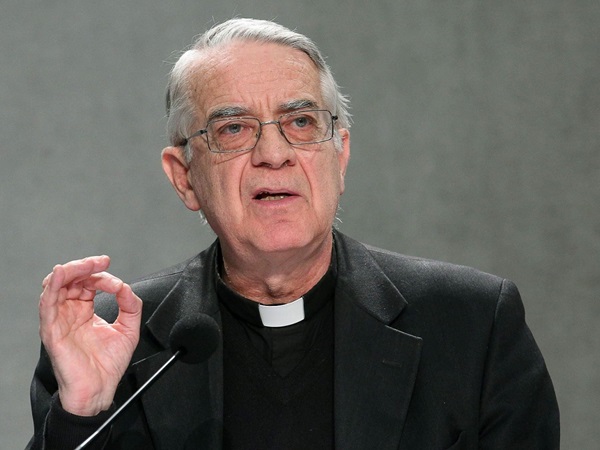 On February 29 2016, Father Federico Lombardi and Dr. Alberto Gasbarri ended their long and fruitful mission at Vatican Radio, as Director General and Administrative Director respectively. Hav... >>> More
Society of Jesus
The Society of Jesus, is a worldwide Roman Catholic religious order founded by Saint Ignatius of Loyola. He originally called his group "The Company of Jesus" to indicate its true leader, the title was Latinized into "Societas Jesu" in the Bull of Pope Paul III on 27 Sept., 1540. The motto of the Society of Jesus is Ad Majorem Dei Gloriam (For the Greater Glory of God). Click : Mission Statement.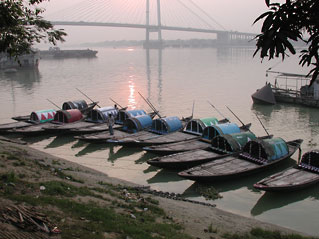 India: Ganges River at Kolkotta
Feasts and Memorials
Saint Peter Canisius (27/04)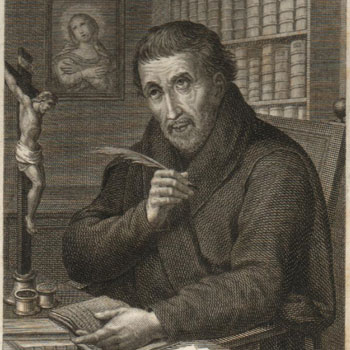 Rev. Fr. General
Fr. Adolfo Nicolás, S.J.
Born on April 29, 1936 in Villamuriel de Cerrato (Palencia province), Spain. January 19, 2008 he was elected Superior General of the Society of Jesus... More
Videos of Fr. General
Vietnam